The moment you step into the digital world, you wonder how to grow your business organically. If you are caught up in the confusion of how content helps SEO and how each of these contributes to your business growth, here's a comprehensive guide to help you.
We have gathered the core differences between content marketing and SEO and common mistakes marketers make to guide you about creating a result-driven marketing funnel. So, read on.
SEO vs Content Marketing - Here's How Each Work
Before considering that content marketing and SEO together can work for your brand, it's worth understanding their key differences. It helps you create a targeted campaign using the right strategies that makes both of these marketing wings enhance your growth.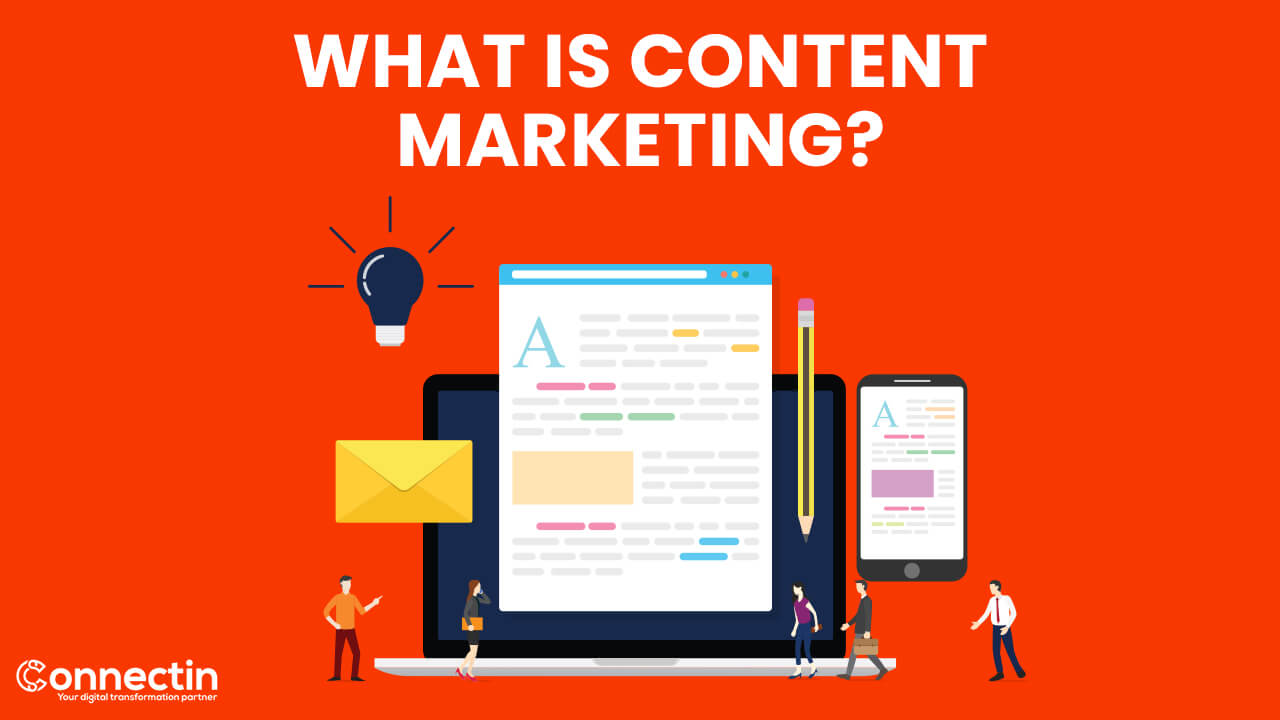 What is Content Marketing?




Content marketing is focused on producing and distributing quality content on different platforms with a higher percentage of prospect leads. The goal is to deliver the brand's message, convince the readers and persuade them to take action (buying decision). The content marketing agencies in UAE consider many different areas to create a strategy, from the buyer's persona to market competitiveness to the brand's respective ideology.
Unlike traditional marketing, content marketing indirectly engages the customers. Its first approach is to stir engagement and lure customers towards the brands. By addressing the needs and requirements of the buyers, the content puts forward the brand as the ultimate solution.
Some forms of content marketing are:
Blog posts
Special media content
Search Advertisements
Website Posts
Display advertisements
Emails
Media (infographics, images, GIFs, podcasts, videos, etc.)

What is SEO?
Search engine optimization (SEO) is one crucial part of digital marketing. It helps organically increase traffic, search visibility, and presence in the search engine. It works according to the algorithms and ranking factors of the search engines like Google and Bing. A smart SEO strategy helps your business rank in the top searches of the search engine.
Search engine optimization does not involve paid ads. It differs from paid marketing tactics. There are three types of SEO optimization: on-page SEO, off-page SEO, and technical SEO. Each of these has its contribution to increasing the SERP results.
Some of the main components involved in SEO are
Keyword research and integration
Page speed optimization
Responsive design
Link building
SEO vs. Content Marketing: How These Strategies Differ
Some glaring differences are there between content marketing and SEO. So, let's dive deep into understanding how to improve your content marketing strategy and SEO.
1. SEO is more Technical than Content Marketing
Compared to content marketing, SEO is more technical. It involves optimization of the website with respect to all three aspects (on-page, off-page and technical). For the on-page, you need to work on optimizing the pages based on the highly-searched keywords. You have to create unique, informative, and interesting content with proper formatting. Add visuals and optimize the tags.
Furthermore, for the off-page and technical site, you need to work on link building, website speed, and its authority in the search engine. On the contrary, content marketing revolves around research and understanding the market and its people.
2. SEO is more Structured than Content Marketing
SEO has more steps and structures compared to content marketing. There are some strategies that the digital marketing agency in Dubai has to follow to achieve the desired results. Missing out on the structure makes the optimization weaker and less effective.
On the other hand, in content marketing, you have to work on indexing the keywords and creating content relevant to the industry. You must focus on engaging the readers and persuading them to navigate the website.
3. You can avoid SEO, but without content marketing, branding is impossible
Some brands do not go for search engine optimization. They want quick returns on investment, and the process of SEO takes time. The usual period of generating leads is around six months. It takes a brand to stabilize in the search engine after a minimum of six months and a maximum of twelve. Hence, if you are planning for PPC, you can put aside your SEO for some time.
On the other hand, content is involved in every other marketing wing, whether it is pay-per-click, social media marketing, email marketing, or even in design and development. Without content marketing, you cannot reach out to your customers.
What is SEO-Friendly Content?
SEO-friendly content is a type of content that involves optimization techniques in content formation. Such content is likely to get ranked in the top search results. The content is industry and user-specific and targets a particular group of audience. Marketers produce a strategy to index the long-tail and short-tail keywords in the content, along with inbound and outbound links. A well-formatted content with visuals and rich information having properly indexed keywords is SEO-friendly content.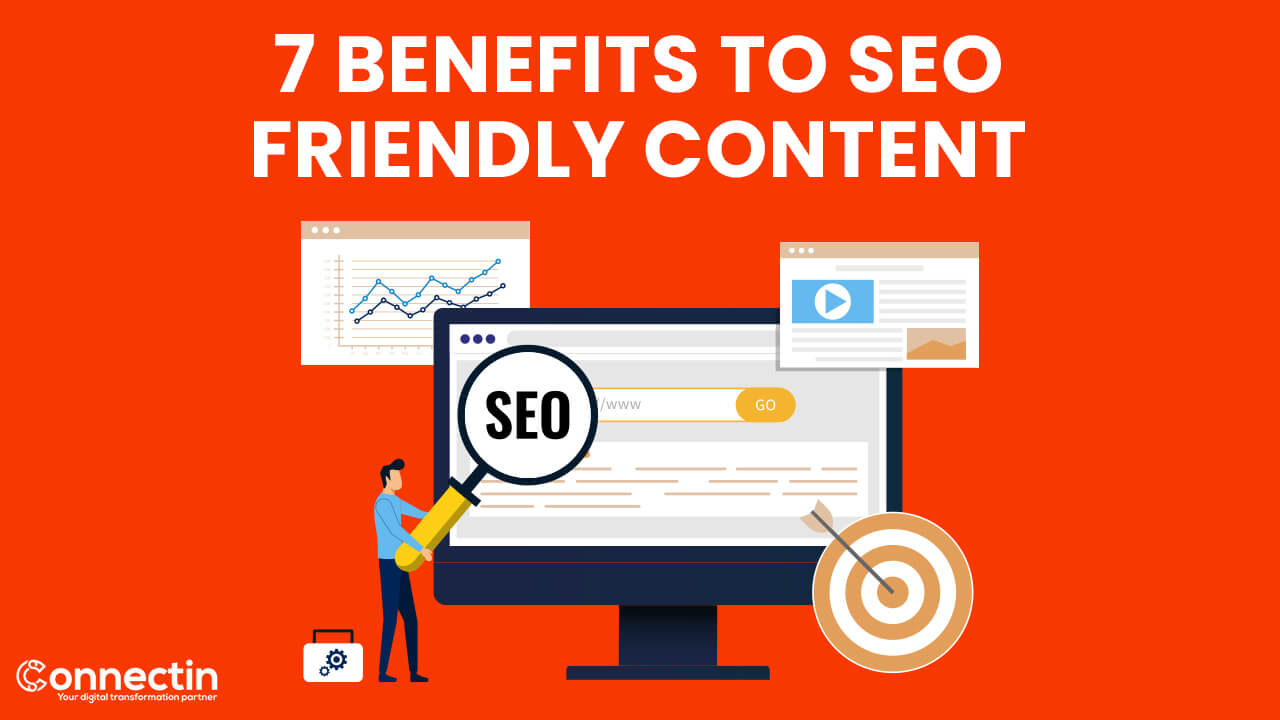 7 Benefits to SEO-Friendly Content
By combing SEO and content marketing, your brand gets to score the top ranking position, and with that comes a number of other benefits that directly impact your business growth. So, let's find out the perks of SEO-friendly content below:
1. Insights into the Customer Base
You may know a lot about your business and its industry, but what about the customer base? A big part of most-searched keyword hunting has to do with understanding what the customers must be looking for. Marketers have to know the customer pain point to work on content marketing strategy for SEO. In this way, you get to create more targeted content that leads to increased traffic and lead generation. This is why every content marketing company relies on SEO for better results.
2. Increased Traffic
SEO-friendly content enables companies to take over organic search results. Appearing on the first page of Google is the ultimate goal of every firm. According to Search Engine Journal, around 49% of marketers report that organic search leads to increased ROI than any other marketing channel.
3. Better Reach
With more visitors coming to your website, the search engine maximizes the brand's reach. It enables businesses to penetrate deeper into the market and interact with prospective customers. The deeper you go, the further you grow in the industry.
4. Optimized Presence
From your website to your social media content to every other form of content marketing, with the help of SEO techniques, you can optimize your brand's presence on every platform. You can enhance the alt-text of images which opens a new avenue to generate leads.
5. Low Advertising Budget
SEO-friendly content helps reduce the cost of customer acquisition by 87.41% compared to other digital marketing types. Its low-cost barriers give more room to grow into a business. Moreover, over 70% of marketers have stated that SEO is far more effective than PPC.
6. Builds Stronger Relationships with Customers
If done right, SEO-friendly content leads to building a stronger relationship with your customer. You get a better understanding of them and create content that is more interactive. Brands tend to achieve greater engagements that boost their rates of conversions.
Conclusion
If you are excited to grow your business get in touch with a promising digital marketing agency in UAE. ConnectIn Digital has a huge team of expert marketers with savvy techniques and hands-on expertise in top-notch software and tools. Give a boost to your SEO and content marketing campaign within no time.